Who can apply to the HWP 2016-17?
Applications are open to international candidates; and applicants from Lebanon and the Arab world are especially encouraged to apply. There is no age limit, as long as you are above 18 years old. You must be an artist (in any discipline) or other cultural practitioner with a demonstrable interest and experience in your field of practice (refer to the ADMISSIONS section for more information):
-Former applicants are welcome to apply again. -Former applicants who were selected but did not attend are welcome to apply again. -Former participants of HWP 2013-14 are welcome to apply again. -Former enrolled participants in HWP 2011-12, HWP 2012-13 and HWP 2014-15 are not eligible to re-apply.
Can I apply if I have don't have an arts degree?
We strongly prefer applicants to have completed formal undergraduate training in arts or arts-related studies. However, the admissions committee may consider demonstrable experience in the arts or in arts-related fields in lieu of formal training if deemed appropriate, and may also consider a broader background in non arts-related studies/practices if deemed relevant.
What happens after I submit my application?
After submissions, the admissions committee will review applications and select a shortlist of candidates in March. This shortlist will be discussed and candidates may be contacted, at only a day or two's notice, for an interview via Skype (or in person if you live in Beirut). Therefore, please ensure that you have access to email, phone, and Skype around this time.
Final decisions regarding successful applicants are made by May, and you will be contacted by email to inform you of the results. Your application will have gone one of three ways: you were either accepted for admissions, or added to a waiting list, or your application was not successful. We regret that we cannot give detailed feedback on your application.
If my application was unsuccessful, or if I didn't apply at all, can I still participate in the HWP?
The HWP includes a number of lectures that are open to the public, and selected seminars or workshops that you can attend even if you are not enrolled. All other activities are for enrolled fellows only.
What happens if I am accepted for admission?
Admitted candidates are required to confirm their arrangements and participation, and send the required documents, within one month of their notification. If they are unable to confirm their attendance within this timeframe, other candidates from the waiting list will be contacted. Once they do confirm, candidates are kindly asked to be aware that dropping out beyond this point could mean taking the place of other deserving and more available candidates.
What about if I were put on the waiting list?
If you are on the waiting list, we may contact you at any point should a place become available.
What if I'm admitted and confirm after one month, but something comes up so I have to cancel my arrangements?
We kindly request that you avoid such a situation whenever possible: If you have any concerns, difficulties, conflicting engagements, or unforeseen circumstances before or after you confirm your attendance, please inform us immediately so we can try to work around it, or select another candidate from the waiting list if necessary.
If I am accepted but cannot attend for unexpected reasons, can I defer my participation to the next year?
No. Due to the particular context of each edition, an applicant is accepted only for the edition which they have applied to, and have to re-apply for consideration in future editions.
How much should I expect to pay for the HWP?
Each year, HWP raises its funds from various funding institutions and private donors in order to provide a free tuition to all fellows. However, free tuition does not include accommodation and living expenses, or project/production costs – fellows are expected to raise these funds from other sources.
How much should I estimate for accommodation and living costs?
Rent for a furnished room in a shared flat can cost from $350-500/month, shared utilities $20-50/month, and living expenses about $20-30/day. It is recommended to estimate about $1000/month for accommodation and living expenses.
Does the HWP offer financial aid?
Please refer to the
TUITION & FINANCIAL AID
section of the open call.
Once admitted, and upon request, HWP can provide you with an invitation letter to support your funding applications.
Does the HWP 2017-18 provide fellows with a personal production budget?
No. While participants are expected to carry out personal research and project(s) within the context of HWP, budgets for production should be sought out from external sources.
What kind of commitment (time / schedule) is expected from fellows?
Fellows are expected to be fully available to follow the assigned schedule, and avoid planning conflicting outside engagements, and allow for flexibility in their schedules as the curriculum demands.
For the HWP 2017-18, fellows can expect a schedule of 2-3 half days and 1-2 evenings a week, with the exception of the Preface, which will follow a daily intensive schedule in the first 3 weeks of the program.
Does the HWP help participants with locating/finding accommodation in Beirut?
HWP will endeavor to direct fellows to links and leads on available accommodation in Beirut within its network whenever possible. Fellows are highly encouraged to arrange their own accommodation and carry out their research independently.
What about studio spaces, working facilities, equipment?
The HWP is housed in Ashkal Alwan's multidisciplinary space in Jisr al Wati, Beirut, which includes work and presentation spaces, library, video and sound editing suites, and coffee shop. The space is shared by HWP and Ashkal Alwan's other platforms, and amenities are accessible for use by local and visiting artists, collectives, researchers and students.
Fellows may request a studio space whenever their work requires, and may also request equipment for use on the premises.
While HWP participants have priority in using workspaces, equipment and other amenities, they should coordinate their requests in advance with the administration.
The space is open to HWP participants for studio work Monday to Friday, 8 am – 10 pm, and Saturdays upon request. The space closes on Sundays and during holidays.
Will my work be exhibited in Beirut?
Exhibitions of fellows' work are not part of the HWP curriculum. The HWP allows opportunities for informal public presentations within the context of the curriculum, such as through open studios.
Is the HWP a residency program?
No. The HWP is a non-degree-granting, arts study program on the level of graduate studies. The program offers artists and cultural practitioners a discursive program and feedback on their work, and time, space and resources to develop their practice.
Is the HWP an accredited academic program?
While the HWP may engage academic concerns and discourses, it remains an independent program outside formal academic and accreditation structures. Upon request, HWP issues certificates to fellows acknowledging their participation.
What languages are used in the HWP?
Due to the international framework of HWP, the working language is English. Fellows may be advised to take an English language course prior to the start of the program or later on – if deemed necessary.
What about visa arrangements?
Ashkal Alwan will endeavor to arrange a one-year volunteer residency permit in Lebanon for all non-Lebanese fellows (if applicable). However, fellows should be prepared that the process for these permits is subject to the approval of the GSO (General Security Office) in Lebanon, and Ashkal Alwan is not responsible for any denied visas or permits.
Upcoming Elsewhere & Around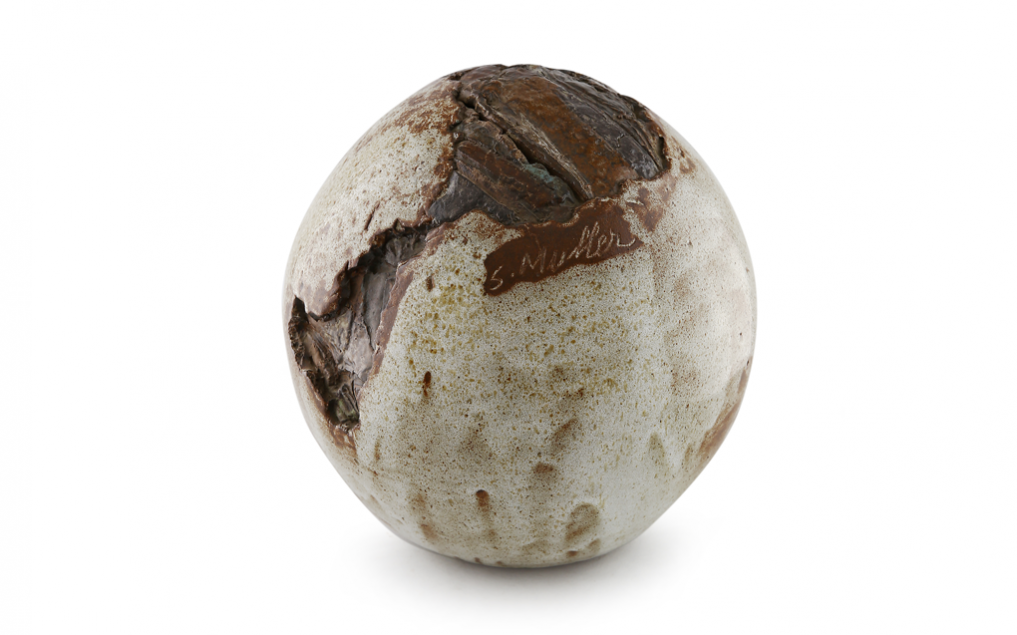 Jun - Sep 2018
Sami Müller: Painter of Clay | Sami Müller
Date: June 1 – September 24, 2018 Location: Sursock Museum Samir Müller (1959-2013) was a painter who used clay for canvas, engobe for pigment, and his fingers for brushes. His ceramic paintings include abstract landscapes, dancing figures on globular vases, and urban scenes in which human silhouettes haunt the streets of Beirut. Adept at rendering […]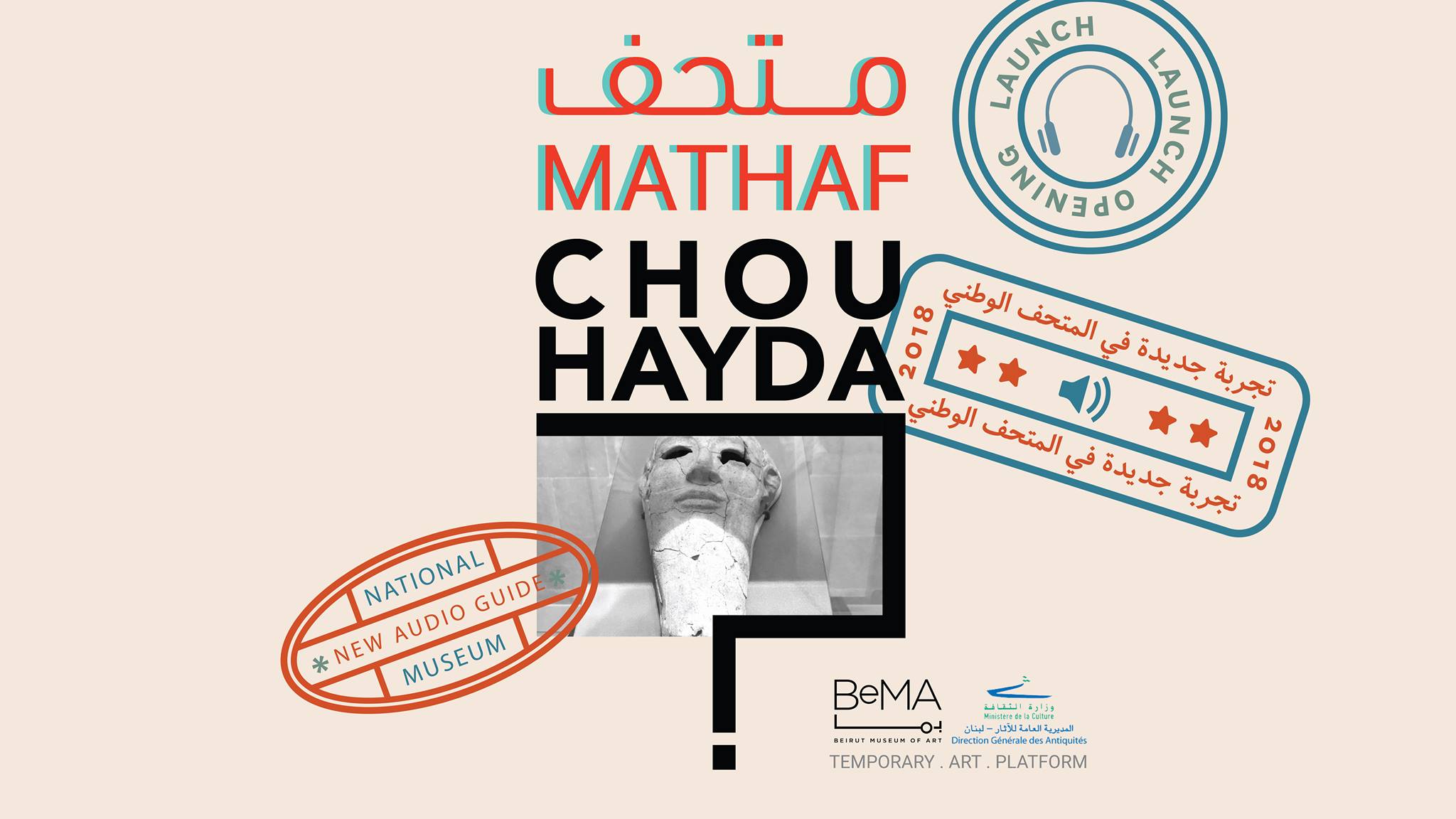 May - Dec 2018
Chou Hayda | Annabel Daou and the People of Beirut
In November of 2017, people from across Beirut came to the National Museum and gave their voices to a number of objects in the collection. The people spoke to and for and about these objects from the past, and, in doing so, they revealed fragments of the present. They did not attempt to disclose a […]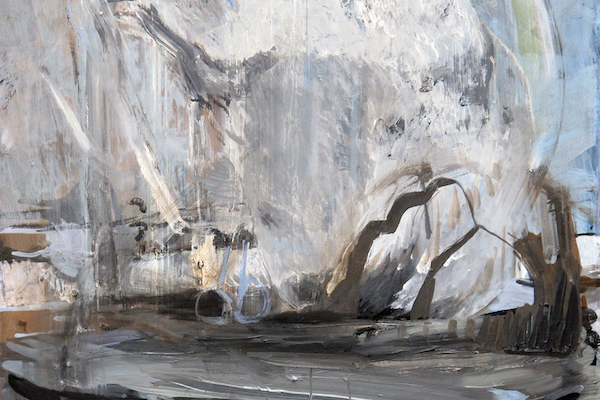 Apr - Aug 2018
Transposition | Talar Aghbashian
Date: April 21 – August 25, 2018 Location: Marfa' Gallery At once familiar and alien, landscapes are at the core of Talar Aghbashian's work. They seem to have been the theater of chaotic events left in a state of disturbing yet peaceful silence. An uncanny feeling is felt as one identifies with these anthropomorphic landscapes […]