Animisim and Cybernetics: From Engineering to Economics and Back Again
-
Talk by Ana Texeira Pinto
past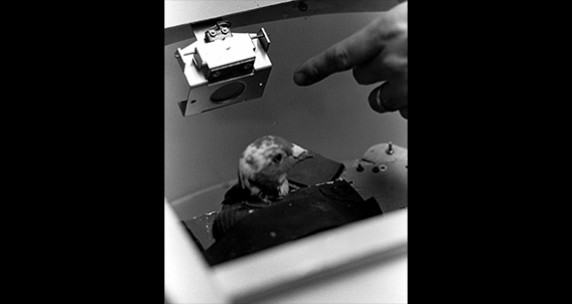 12 March 2014
Time:

3:00 pm - 5:00 pm
13 March 2014
Time:

8:00 pm
Event Type Public Talk, Workshop
MORE INFO
This event is part of the third chapter of Home Workspace Program 2013-14, led by resident professors Jalal Toufic and Anton Vidokle.
For more information on the third chapter and the year's schedule and curriculum, please see
HWP 2013-14
.
Wednesday, March 12, 2013
3-5pm | By registration: workshop with Ana Texeira Pinto
Thursday, March 13, 2014
8pm | Public
Animism and Cybernetics: From Engineering to Economics and Back Again
talk by Ana Teixeira Pinto
How the treatment of feedback as a conceptual abstraction became the scientific ideology of Neoliberalism and the case of the missing pigeon.
Ana Teixeira Pinto
is a writer and art-critic from Lisbon, Portugal, currently living in Berlin.
GETTING THERE
Ashkal Alwan | Home Workspace
Jisr el Wati, Street 90, Building 110, 1st Floor
Near Souk Al Ahad, facing IMPEX Garage, Pink Building next to Beirut Art Center
Phone: +961 1 423 879
www.ashkalalwan.org