Art without Work, Art with Sovereignty
-
A talk by Anton Vidokle
past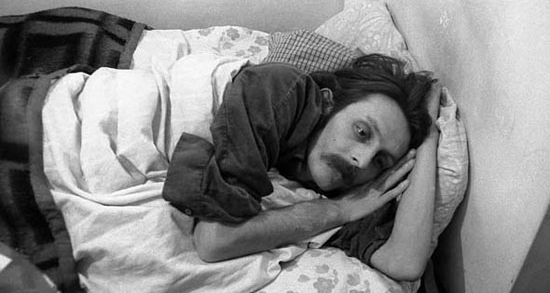 14 November 2013
Time:

8:00 pm - 9:30 pm
Event Type Talk
Location Home Workspace CHECK THE MAP
MORE INFO
This event is part of the opening chapter for Home Workspace Program 2013-14, led by resident professors Jalal Toufic and Anton Vidokle.
For more information on the opening chapter and the year's schedule and curriculum, please see
HWP 2013-14
.
Art without Work, Art with Sovereignty | A talk with Anton Vidokle
While as an artist you may think you are free to do as you please, in order for your practice to be economically sustainable, critically acknowledged, or even simply brought into contact with the art public, it needs to conform to certain network protocols that dictate the forms of art production that circulate. With the ever-increasing professionalization of artists, curators, and other practitioners in the field of art, it seems that the industry of contemporary art is actually moving towards a certain restoration of a more prescriptive position vis-à-vis the artist. This reality necessitates a more focused positioning of liberated artistic practice within, against, and beyond the contextual superstructure that enables and envelops the sovereign artistic gesture.
Image: Mladen Stilinovic,
Artist At Work
, 1977.
Anton Vidokle
is an artist and founder of
e-flux
. Born in 1965, Vidokle lives in New York and Berlin. His work has been exhibited in shows such as Documenta 13, Venice Biennale, Gwangju Biennial, Taipei Biennial, Lyon Biennial, Dakar Biennale, Shanghai Biennale, Liverpool Biennial and at Tate Modern, London; MoMA/P.S.1, New York, among many others. With Julieta Aranda, he organized e-flux video rental, which traveled to numerous institutions, including KW, Berlin; Portikus, Frankfurt; Extra City, Antwerp; Carpenter Center, Harvard University. As founder of e-flux, he has produced projects such as "The Next Documenta Should be Curated by an Artist" (curated by Jens Hoffmann) and "Do It" (curated by Hans Ulrich Obrist). In 2005, Vidokle initiated research into education as site for artistic practice as co-curator for Manifesta 6, which was cancelled. In response to the cancellation, he set up an independent project in Berlin called Unitednationsplaza (2006-2007): a twelve-month project involving more than a hundred artists, writers, philosophers, and diverse audiences, and which featured numerous public seminars, lectures, screenings, performances and various projects. In 2008 Unitednationsplaza travelled to Mexico City, and opened in New York's New Museum for Contemporary Art under the name Nightschool (2008–2009). In 2008, with Brian Kuan Wood and Julieta Aranda, Vidokle founded the
e-flux journal
, a monthly online publication on art and critical theory. Jointly with the Sternberg Press, Berlin,
e-flux journal
started a new imprint that has put out a series of monographic publications and thematic compilations of essays. At e-flux space in New York, Vidokle directs a program of exhibitions that has included solo shows, as well as group exhibitions, such as "Agency of Unrealized Projects," curated jointly with Hans Ulrich Obrist. Vidokle made several films and videos, most recently
Two Suns
(2012). He has contributed essays and texts to various journals, including
October
,
Frieze
and
Aprior
, as well as to numerous books and catalogues.
GETTING THERE
Ashkal Alwan | Home Workspace
Jisr el Wati, Street 90, Building 110, 1st Floor
Near Souk Al Ahad, facing IMPEX Garage, Pink Building next to Beirut Art Center
Phone: +961 1 423 879
www.ashkalalwan.org