Civil War
-
Screening and conversation with Mohamed Soueid
past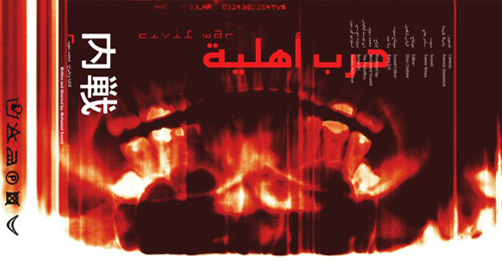 9 December 2013
Time:

8:00 pm
Event Type Screening, Talk
MORE INFO
This event is part of the opening chapter for Home Workspace Program 2013-14, led by resident professors Jalal Toufic and Anton Vidokle.
For more information on the opening chapter and the year's schedule and curriculum, please see
HWP 2013-14
.
Civil War | 85′, 2002
For many years, Mohamed Doaybess worked as assistant director and production manager for a large number of Lebanese filmmakers. In winter 2000, he left his home in the southern suburbs of Beirut and never came back. After several months of disappearance, his body was found in a deserted war-torn building. Reasons are still unknown. The film depicts Mohamed's experience and his tragic death.
Mohamed Soueid
(b. 1959, Beirut) is a filmmaker, producer, author and scriptwriter. He began his career in film criticism as columnist for the Lebanese daily As-Safir and for the weekly cultural supplement of An Nahar newspaper. He worked in film projects as assistant director before realising his own documentaries and television projects. His feature documentaries include My Heart Beats Only for Her (2008), How Bitter My Sweet (2009), and the autobiographical trilogy Tango of Yearning (1998), Nightfall (2000) and Civil War (2002).
GETTING THERE
Ashkal Alwan | Home Workspace
Jisr el Wati, Street 90, Building 110, 1st Floor
Near Souk Al Ahad, facing IMPEX Garage, Pink Building next to Beirut Art Center
Phone: +961 1 423 879
www.ashkalalwan.org