Creating and Dispersing Universes that Include Ruins
-
Keynote Lecture & Weekly seminar with Jalal Toufic
past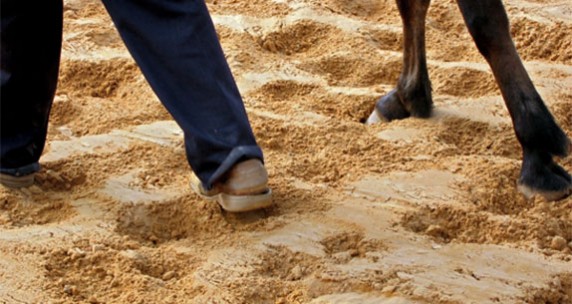 15 April 2014
Time:

8:00 pm
22 April 2014
Time:

6:30 pm
29 April 2014
Time:

6:30 pm
13 May 2014
Time:

6:30 pm
20 May 2014
Time:

6:30 pm
27 May 2014
Time:

6:30 pm
Event Type Lecture, Seminar
MORE INFO
This event is part of the fourth chapter for Home Workspace Program 2013-14, led by resident professors Jalal Toufic and Anton Vidokle.
For more information on chapter 4 and the year's schedule and curriculum, please see
HWP 2013-14
.
"Creating and Dispersing Universes that Include Ruins"
TUESDAY, APRIL 15, 2014
public
8pm:
Keynote lecture 4 by Jalal Toufic
TUESDAY, APRIL 22 – TUESDAY MAY 27, 2014
by registration
6:30pm:
A weekly seminar with Jalal Toufic to be held in 6 sessions every Tuesday at 6:30pm, from April 22 until May 27, 2014. Registration remains open. To register for the seminars for Chapters 4-5, please email hwp@ashkalalwan.org.
"Creating and Dispersing Universes"
Sophisticated as they are, some artists and writers should try to "build a universe that doesn't fall apart two days later" (Philip K. Dick; cf. Nietzsche: "I teach you … the creating friend, who hath always a complete world to bestow") and then try to avoid credulously becoming sucked totally in it (Nietzsche again: "It is necessary to disperse the universe, to lose respect for the whole")—attempting to break up and disperse a universe presupposes a universe that doesn't fall apart on its own "two days" after its creation. The percentage of successful universes, ones that last for more than "two days," is no greater in the physical universe than in fiction and art: a plethora of the
baby universes
that appear in the physical universe do not have enough consistency, and so disappear in less than "two days." What can resist, and resists the expansion of globalization is not the local of every country, but the universal of artistic works, which present each a universe that is not part of the expanding universe in which humans materially live but borders it.
For each of the five chapters in HWP 2013-14, Jalal Toufic will lead a seminar in several sessions that explores a variation on the theme "Creating and Dispersing Universes" that makes such an endeavor even more difficult than it already usually is.
Seminars are by registration only, and subject to capacity. Participants register for the full sessions.
Chapter 1
: "Creating and Dispersing Universes that Include Mortals" | Nov. 12 – Dec. 17, 2013
Chapter 2
: "Creating and Dispersing Universes that Include Fiction/Artworks" | Jan. 14 – Feb. 11, 2014
Chapter 3
: "Creating and Dispersing Universes that Include Dancers" | March 4 – April 1, 2014
Chapter 4
: "Creating and Dispersing Universes that Include Ruins" | April 15 – May 31, 2014
Chapter 5
: "Creating and Universes that Include Will and/or Eternal Return" | June 10 – July 15, 2014
Jalal Toufic
is a thinker and a mortal to death. He was born in 1962 in Beirut or Baghdad and died before dying in 1989 in Evanston, Illinois. He is the author of, among other books,
(Vampires): An Uneasy Essay on the Undead in Film
(1993; 2nd ed., 2003),
Forthcoming
(2000),
The Withdrawal of Tradition Past a Surpassing Disaster
(2009),
What Is the Sum of Recurrently?
(2010), and
What Were You Thinking?
(2011). Many of his books, most of which were published by Forthcoming Books, are available for download as PDF files at his
website
. He was most recently a participant in the Sharjah Biennial 11, the 9th Shanghai Biennale, Documenta 13, the 3rd Athens Biennale,
Art in the Auditorium III
(Whitechapel Gallery …),
Six Lines of Flight
(San Francisco Museum of Modern Art), and
Meeting Points 6
(Beirut Art Center and Argos). In 2011, he was a guest of the Artists-in-Berlin Program of the DAAD.
GETTING THERE
Ashkal Alwan | Home Workspace
Jisr el Wati, Street 90, Building 110, 1st Floor
Near Souk Al Ahad, facing IMPEX Garage, Pink Building next to Beirut Art Center
Phone: +961 1 423 879
www.ashkalalwan.org