Dalieh: Meet and Greet
-
Tour and Discussion organized by Mahmoud Safadi
With Tania El Khoury, Abir Saksouk, Abdul Halim Jabr, Vartan Avakian, Sarah Lily Yassine and Nadine Bekdache
past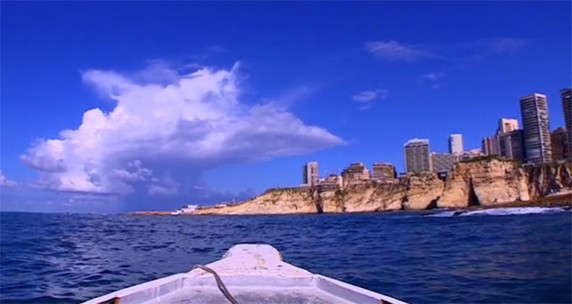 5 June 2015
Time:

3:00 pm - 6:00 pm
5 June 2015
Time:

7:00 pm - 9:00 pm
Event Type Tour, Workshop
MORE INFO
In Lebanon there is an increasing conflation, intersection, and overlaying of public and private space, and the rights to these spaces and to the city at large.
Meet and Greet
looks at the Beirut coastline, and at the Dalieh site as a case study, to further understand these tensions and to place ourselves in relation to their present.


By framing Dalieh as a site to explore notions of civil action, we look at the work of "
The Civil Campaign to Protect Dalieh / الحملة الأهلية للحفاظ على دالية الروشة
" to question the actions of campaigning and organizing, and the effectiveness of this sort of campaigning in a context like Beirut.
3 – 6 pm | by registration: SESSION 1 – Cruising
THE TOUR IS NOW FULLY BOOKED!
After the boat tour, there will be a bus bringing people from Dalieh to Ashkal Alwan. Please let us know in case you DO NOT require a seat.
With: Tania El Khoury, Abir Saksouk
The meeting point for the boat tour will be announced to registered participants.
Instructions: please download the audio guide in advance in English or Arabic on your phone or audio device, and bring a good pair of earphones or headphones.
Session 1 will involve a boat tour from Ain el Mreisseh to Dalieh, addressing the various public and private intersections along this stretch of coastline through Dictaphone Group's audio performance "This Sea is Mine". The tour will conclude at Dalieh to look specifically at the different uses of the site and its geological, ecological social and historical features, connecting Dalieh to the rest of the city and to the history of private encroachments. 


The tour will have an introduction by Tania El Khoury, followed by an audio-guided boat tour. Please bring your own audio device and headphones and load the audio tour in advance:
English
,
Arabic
. We recommend closed headphones to shield from the surrounding noise.
The starting point for the tour is in Ain el Mreisseh. If you are considering bringing your car, please keep in mind that the endpoint of the tour will be Dalieh, which is a far walk from the starting point. We will provide transportation form Dalieh to Ashkal Alwan. Please indicate if you need transportation from Dalieh to Ashkal Alwan.
7 – 9 pm | public: SESSION 2 – Come Together
With Abdul Halim Jabr, Abir Saksouk, Vartan Avakian, Sarah Lily Yassine and Nadine Bekdache
Location: Ashkal Alwan
Session 2 will look at campaigning as a tool of organizing civil society, and at different strategies used to activate the discussion about collective rights to the city in the face of neoliberal policy and private investment ventures.
The tour and discussion are part of Workshop VII, organized by participants of
HWP 2014-15: Setups / Situations / Institutions
.
GETTING THERE
Ashkal Alwan | Home Workspace
Jisr el Wati, Street 90, Building 110, 1st Floor
Near Souk Al Ahad, facing IMPEX Garage, Pink Building next to Beirut Art Center
Phone: +961 1 423 879
www.ashkalalwan.org