Delusions of Reference: In Defense of Art (Part 2)
-
Lecture by Sarah Rifky
past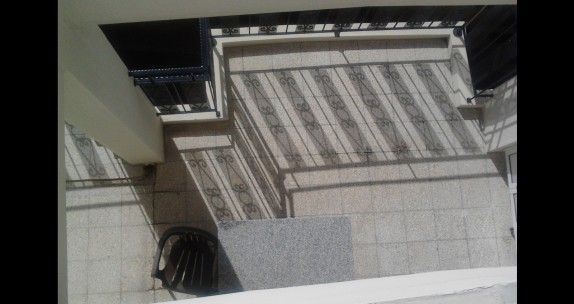 20 March 2014
Time:

4:00 pm - 6:00 pm
21 March 2014
Time:

8:00 pm
Event Type Lecture, Workshop
MORE INFO
This event is part of the third chapter of Home Workspace Program 2013-14, led by resident professors Jalal Toufic and Anton Vidokle.
For more information on the third chapter and the year's schedule and curriculum, please see
HWP 2013-14
.
THURSDAY, MARCH 20, 2014
4-6pm | by registration:
Workshop with Sarah Rifky
FRIDAY, MARCH 21, 2014
8pm | Public
Delusions of Reference: In Defense of Art (Part 2)
A talk by Sarah Rifky
Ideas grow; they become delusions, of reference. They unravel to the point where…everything makes sense, and everything has a spirit. In the disorders of thought when language fails to produce meaning, convictions rise to define psychosis. They say: the victim of language is "spoken" by it. But what if this language is art? This essay-lecture probes this experience of making sense.
Sarah Rifky
is a writer and curator based in Cairo, Egypt. She is co-director of
Beirut
.
GETTING THERE
Ashkal Alwan | Home Workspace
Jisr el Wati, Street 90, Building 110, 1st Floor
Near Souk Al Ahad, facing IMPEX Garage, Pink Building next to Beirut Art Center
Phone: +961 1 423 879
www.ashkalalwan.org