e-flux journal special issue launch
past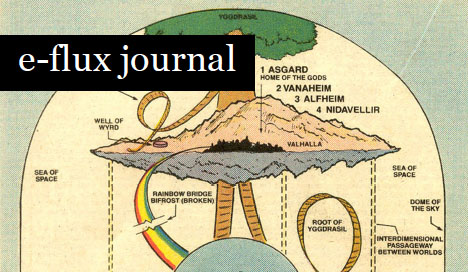 8 November 2013
Time:

7:00 pm - 9:30 pm
Event Type Publications & Book Launches
Location Home Workspace CHECK THE MAP
Ashkal Alwan is pleased to invite you to the launch of a special double issue of e-flux journal, the first of a series to be developed in parallel with the Home Workspace Program 2013-14.
Entrance is free and open to the public.
Please scroll down for more information.
MORE INFO
This event is part of the opening chapter for Home Workspace Program 2013-14, led by resident professors Jalal Toufic and Anton Vidokle.
For more information on the opening chapter and the year's schedule and curriculum, please see
HWP 2013-14
.
e-flux journal special issue launch
7pm
| launch
8pm
| reading and discussion
9:30pm
| cocktails
For a public presentation of the special double issue of 
e-flux journal
 developed for and in parallel with the Home Workspace Program this year, and to mark the journal's fifth year anniversary, the editors are pleased to present a special reading and discussion of selections from essays by Walter Benjamin, Hu Fang, Walid Raad, Rijin Sahakian, Hito Steyerl, Oxana Timofeeva, Jalal Toufic, Anton Vidokle and Brian Kuan Wood — performed by May Kassem, Nesrine Khodr and Stefan Tarnowski and followed by a conversation with the authors present.
Please join us for refreshments and cocktails following the presentation.
GETTING THERE
Ashkal Alwan | Home Workspace
Jisr el Wati, Street 90, Building 110, 1st Floor
Near Souk Al Ahad, facing IMPEX Garage, Pink Building next to Beirut Art Center
Phone: +961 1 423 879
www.ashkalalwan.org