"Energy of Kosmos is Indestructible!!!"
-
Reading performance by Anton Vidokle & conversation with Marwa Arsanios
past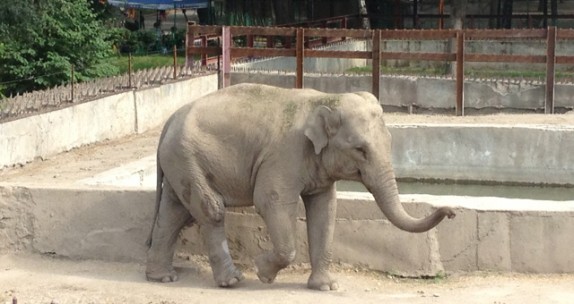 27 February 2014
Time:

8:00 pm
Event Type conversation, Reading performance
MORE INFO
This event is part of the third chapter of Home Workspace Program 2013-14, led by resident professors Jalal Toufic and Anton Vidokle.
For more information on the third chapter and the year's schedule and curriculum, please see
HWP 2013-14
.
Thursday, February 27, 2014
Public | 8pm: Reading performance by Anton Vidokle followed by a conversation with Marwa Arsanios
"Energy of Kosmos is Indestructible!!!"
Anton Vidokle will read from a script and show footage from an in-progress film he shot last summer in Russia, Ukraine, and Kazakhstan. The script is comprised of excerpts from science fiction, poetry, philosophical texts, scientific writings, academic papers, and historical studies by and about Cosmo-Immortalists, a surge of thinkers that emerged in Russia in the late nineteenth and early twentieth centuries. They linked the Enlightenment with Russian Orthodox and Eastern philosophical traditions, as well as Marxism, to create an idiosyncratically concrete metaphysics of its own. The script liberally combines these writings with recent news items and various personal details. It includes the poetry of Nikolai Zabolotsky and Maximilian Voloshin, writing by Maria Ender, and quotes from Nikolai Fedorov, Vladimir Solov'ev, and Alexander Chizhevsky. It's very much indebted to a number of contemporary scholars, including Svetlana Semenova, Svetlana Cheloukhina, Vyacheslav Stepin, and other writers whose research contributed to the understanding of this complex and paradoxical field of thought.
Anton Vidokle
is an artist and editor of
e-flux journal
. Born in Moscow, he lives in Brooklyn. His work has been included in shows such as Documenta 13, the Venice Biennale, and the Dakar Biennial. It has also been exhibited at Moderna Galerija, Ljubljana; Tate Modern, London; Haus Der Kunst, Munich; MoMA P.S.1, New York; and others. Currently, Vidokle is Resident Professor at Home Workspace Program at Ashkal Alwan, Beirut.
GETTING THERE
Ashkal Alwan | Home Workspace
Jisr el Wati, Street 90, Building 110, 1st Floor
Near Souk Al Ahad, facing IMPEX Garage, Pink Building next to Beirut Art Center
Phone: +961 1 423 879
www.ashkalalwan.org