History as Commodity
-
Workshop with Brian Kuan Wood
past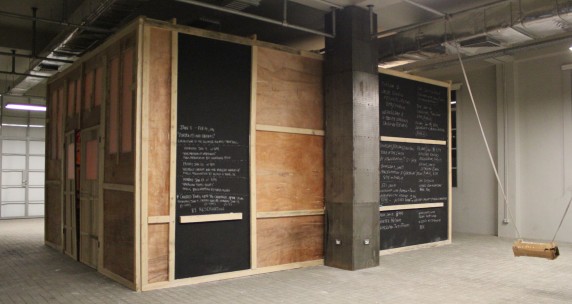 12 February 2014
Time:

4:00 pm - 6:00 pm
13 February 2014
Time:

4:00 pm - 6:00 pm
Event Type Workshop
Location Home Workspace CHECK THE MAP
MORE INFO
This event is part of the second chapter for Home Workspace Program 2013-14, led by resident professors Jalal Toufic and Anton Vidokle.
For more information on the second chapter and the year's schedule and curriculum, please see
HWP 2013-14
.
WEDNESDAY FEBRUARY 12, 2014 & THURSDAY FEBRUARY 13, 2014
4-6PM | by registration: workshop in two sessions with Brian Kuan Wood
History as Commodity
How is historical narration and the writing of history used to sculpt the present?
Brian Kuan Wood
is a writer based in New York. With Julieta Aranda and Anton Vidokle he is editor of
e-flux journal
.
GETTING THERE
Ashkal Alwan | Home Workspace
Jisr el Wati, Street 90, Building 110, 1st Floor
Near Souk Al Ahad, facing IMPEX Garage, Pink Building next to Beirut Art Center
Phone: +961 1 423 879
www.ashkalalwan.org