Introduction to Riwaq and the 5th Riwaq Biennale (RB5)
-
With Khalil Rabah, Tirdad Zolghadr, Suad Amiry, Khaldoun Bshara
past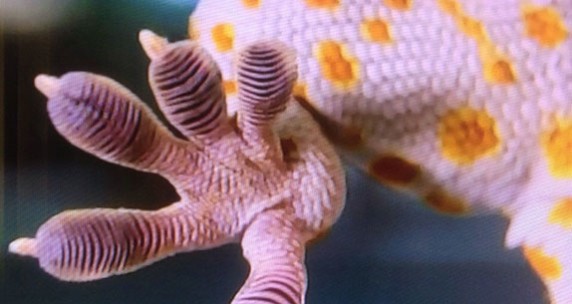 17 November 2014
Time:

8:00 pm - 10:00 pm
Event Type Presentation
Location Ashkal Alwan CHECK THE MAP
Introduction to the aims and ingredients of the 5th Riwaq Biennale
With artistic director Khalil Rabah & curator Tirdad Zolghadr
The Riwaq Biennale is named after an institution, not a place. It was initiated in 2005, to expand upon Riwaq's approach aiming at the revitalization of historic centers of 50 towns and villages throughout Palestine. In other words, this biennale comes with an agenda. It is invested in Riwaq's efforts to clarify the growing political and epistemic significance of architectural heritage in local towns and villages. With its concrete political outlook and its durational, discursive approach, Riwaq has always challenged what a biennale can be. This time, the 5th Riwaq Biennale (RB5) will span an entire two years, beginning in June 2014 and ending in May 2016. Its condition is chronic, as opposed to sporadic. (see Biennale Statement and Ingredients for more information on RB5)
Introduction to Riwaq and its ongoing engagement with 50 towns and villages throughout Palestine
With Suad Amiry (founder, Riwaq), Khaldun Bshara (co director, Riwaq)
Since 1991, Riwaq has recognized the challenging complexities of preserving Palestinian collective memory through projects that document and restore architectural heritage sites across the West Bank and Gaza. Harnessing the energy and skills of students, architects, archaeologists, and historians, Riwaq embarked on the Registry of Historic Buildings, a thirteen year project (1994-2007) resulting in the publication of three volumes that include detailed histories, maps, and photos of approximately 420 villages in sixteen districts across the West Bank, Jerusalem, and Gaza. Other projects have not been as vast in size, but boast a similarly powerful vision with equally lasting impacts. Riwaq's "Job Creation Through Conservation," for example, has transformed cultural heritage into an important economic tool, and shifted the concept of architectural conservation from an activity exclusive to affluence, to one that provides skill-building opportunities for residents, and community economic development for neighborhoods, villages, and municipalities. Utilizing data provided in Riwaq's Registry of Historic Buildings project, we have concluded that by protecting 50 villages, we will succeed in protecting nearly 50% of the historic buildings in Palestine, which encompasses 50,230 historic buildings. Consequently, Riwaq has shifted its priorities and resources from the conservation of single historic buildings to a universal approach that engages entire communities. Through this work, we believe Riwaq has succeeded in responding to the vital question of what it takes to rehabilitate an entire town, not only physically, but socially, culturally, and economically.
This presentation is part of
Traction 2: Workshopping the Riwaq Biennale
, a seminar by Resident Professor Khalil Rabah, taking place from November 17 – 21, 2014 at Ashkal Alwan, Beirut. The seminar is presented as part of Rabah's workshop for
HWP 2014-15
: Setups / Situations / Institutions.
Traction 2
doubles as the 5th Riwaq Biennale's (RB5) contribution to Home Workspace Program (HWP) 2014-15 at Ashkal Alwan, Beirut. As a whole, it will reflect all the key components of RB5. The seminar begins with an introduction to the biennale program and the Riwaq agenda, and features extensive tours of sites that were pivotal to the Palestinian experience in and around Beirut. In an exploration of HWP and the RB5 educational program NADI,
Traction 2
also addresses the promises and pitfalls of informal art education over recent decades. Finally, the seminar ends with a transregional investigation of the institutional memory of contemporary art since the 1990s.
The seminar forms the second part of the RB5 public program,
Traction
, which is structured as a long series of responses to institutions and events throughout Palestine and its immediate neighborhood. It aims to push the biennale to be thinking "through" the structures of contemporary art, as opposed to thinking "about" or "against" them.
In this spirit of chronic infiltrations and slow tenacity, RB5 will span a full two years, which may allow this brief visit to Lebanon to become a lasting contribution to a longer, accumulative conversation.
Traction 2
is not only an infiltration of HWP in Beirut, where RB artistic director Khalil Rabah is one of the year's resident professors, but an opportunity to enrich and indeed infiltrate the RB5 agenda in and of itself.
Traction
is a programme proposed and organized by the 5th Riwaq Biennale in Palestine.
Traction 2
is an event produced and organized by the Homeworks Program Ashkal Alwan and the 5th Riwaq Biennale in Palestine.
The seminar is open to the public. Some events have limited capacity and require registration.