I've Heard Stories
-
Screening and conversation with Marwa Arsanios
past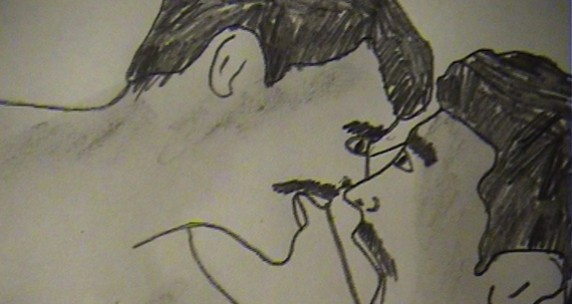 15 November 2013
Time:

8:00 pm - 9:30 pm
Event Type Screening
Location Home Workspace CHECK THE MAP
MORE INFO
This event is part of the opening chapter for Home Workspace Program 2013-14, led by resident professors Jalal Toufic and Anton Vidokle.
For more information on the opening chapter and the year's schedule and curriculum, please see
HWP 2013-14
.
I've Heard stories | 4'49", 2008
I've heard stories
is a short video and 2d animation staging a story that took place at the Carlton hotel in Beirut. The animation is part of a series of works that try to explore different ways of narrating an event, using diverse sources, voices, and the way they have circulated.
Marwa Arsanios
lives and works in Beirut, Lebanon. She obtained her MFA from University of the Arts, London (2007) and was a researcher in the Fine Art department at the Jan Van Eyck Academie (2011-2012). She has exhibited in London, Beirut, Athens, Oxford, Lisboa, Santiago de Chile, Rome, Damascus and recently at NGBK in Berlin and MuKHA in Antwerp. Her work was shown at Art Dubai in the Bidoun Lounge (Art Park 2009), at the Forum expanded of the Berlinale (2010), at the Homeworks V and VI forum in Beirut, Tokyo Wonder Site in Tokyo (2011), the 12th Istanbul Biennale (2011), the Cornerhouse in Manchester (2012) and most recently at the Venice biennial (Future Generation Art Prize). Her videos were screened in several festivals and events such as the Rio de Janeiro film festival in 2010, the e-flux storefront in New York, and at the Centre Pompidou in Paris. She has been nominated for the Pinchuk Future Generation Art Prize 2012 and won the special prize, She was also nominated for the Sovereign Art Prize 2012. She is a founding member of the artist organization and project space 98weeks research project. Marwa is also a part-time teacher
GETTING THERE
Ashkal Alwan | Home Workspace
Jisr el Wati, Street 90, Building 110, 1st Floor
Near Souk Al Ahad, facing IMPEX Garage, Pink Building next to Beirut Art Center
Phone: +961 1 423 879
www.ashkalalwan.org