JOB ANNOUCEMENT – LIBRARY MANAGER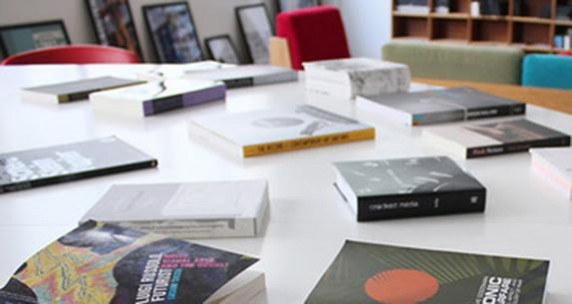 MORE INFO
About the Position
Ashkal Alwan is seeking a Library Manager. This new leading full-time position will be responsible for care-taking of the library space, content, and activities; interacting with library visitors; developing and maintaining our cataloguing system and audiovisual archive. Starting date is 
15
March 2016
.
Job Description
General Library Maintenance
– To maintain the upkeep of the library's physical space, making sure the space is clean, and items are in place.

– To assist all guests in reaching the material they need, including assisting them in browsing the catalogue, AV archives, and E-books collection, and operating the Xerox machine.

– To coordinate with visiting professors, fellows, artists for reading recommendations/donations

– To set-up and keep track of library borrowing subscriptions (currently only for HWP fellows)

– To keep track of borrowed library material and send reminders if necessary.

– To maintain and upkeep the Ashkal Alwan Archive (digital and physical : past productions, publications, documentation, press, etc.)

– To ensure and coordinate maintenance for the media center (computers, digital storage, printer)

– To assist Ashkal Alwan staff in compiling reports on the performance of the library.

– To ensure paper recycling in the library and office, and coordinate pick-up by Sukleen

– To organize and label all the material in the storage room; ensure that all is safe and clear at all times.

– To ensure communication, transparency and continuity among library staff
Library Cataloging
– To setup and maintain a suitable ILS or cataloguing system, through consulting with expert bodies working in the field/ region (currently using LibraryThing.com)

– To revise existing catalogues, and to compile and complete the entry of remaining data for cataloguing (publications, films, digital archive)

– To setup short orientation for staff, partners, and providing hands-on training when needed.

– To complete and maintain the alphabetical sorting of all items in the library, keeping an accurate call-numbering and labeling system in place with the existing books as well as new arrivals.



Audiovisual Archives

– To complete the migration of the audiovisual materials, from various mediums (tapes, DVDs, and hard drives) onto the new pan.do/ra system.

– To maintain clear documentation of the process of adding materials to the archives, and backing up.

– To maintain a robust backup system for all materials on the AV archives.

– To continue the improvement of the system and solving any technical bugs and glitches.

– To ensure that users and researchers are oriented to how to use the tool, and to encourage further use of it (and populating it).

– To complete the collections of existing artists in mediatheque and contact non-existing artists for new material.
Outreach, Collaborations & Library Development
– To propose and contact possible other specialized libraries to collaborate with.  This includes conducting field visits, collaborating with other libraries' staff, and acquiring any existing indexes for the libraries of choice.

– To provide input for new material to purchase and for the programming to be developed within the space.

– To actively improve the library's public profile through online activity that includes faceBook posts about new arrivals, tweets, and maintaining the web page and newsletter for library related information.
Publication Distribution
– To set up publication exchanges with institutions regionally and internationally.

– To maintain the bookshop, keep track of the sales and inventory.

– To update the publications page on the Ashkal Alwan website.

– To coordinate online book distribution (Antoine online/Keeward).

– To maintain, outreach and build on library social media presence (Facebook, instagram).

– To manage and assist with staff and visitors' use of the media center (Xerox copying, scanning, printing; burning/copying CDs/DVDs; supervising access to digital storage).
Skills
– A university degree in library & information science, or no less than 3 year experience in managing libraries

– Working knowledge of library cataloguing, indexing, and data entry

– Broad knowledge of ILS programmes available on the market

– Basic knowledge of wordpress/html

– A commitment to the engagement of audiences with libraries and discursive spaces

– Interest in researching for and developing the library content material

– General knowledge in art, multimedia material, and/or art publications

– Good knowledge of social media tools (Facebook, Instagram)

– Flexibility and basic knowledge of I.T. tools (computers, network, digital storage, Xerox)

– Organization and attention to detail

– Ability to keep track of expenses, and create financial reports

– Excellent command of English and Arabic language, written and spoken

– Ability to work independently, within a team, and with partner organizations
To Apply
Please send a cover letter and updated CV (in English) to Marie-Nour,
marienour@ashkalalwan.org
. Please be sure to include your projected start date. Only applicants invited for an interview will be contacted.