Lebanese Archive: Dreamers Against All Odds
-
Lecture by Ania Dabrowska
past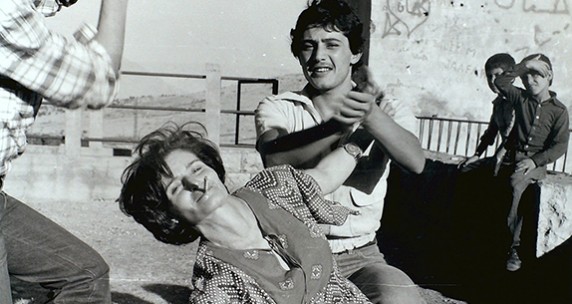 12 May 2014
Time:

8:30 pm - 10:00 pm
Event Type Lecture
Location Ashkal Alwan CHECK THE MAP
Following her residency at Ashkal Alwan (April 15 - May 15, 2014), Ania Dabrowska will give a lecture on her work-in-progress "Lebanese Archive".
More Info
What is the appeal and what are the challenges of working with archives in the contemporary art context? Where does an archive end and 'real' life begin? How to dream a dream of migrant home without waking up from a nightmare?
Lebanese Archive: Dreamers Against All Odds
introduces Ania Dabrowska's
"Lebanese Archive"
project and the work she conducted during her residency at Ashkal Alwan and in collaboration with
Arab Image Foundation
.
The lecture exposes the processes and shifting boundaries of expectations connected to the project, and tries to address some of its key questions by bringing in cultural, political and artistic perspectives encountered through conversations about archives in response to her work.
The "Lebanese Archive" project is inspired by a previously unknown collection of archival photographs belonging to a former Lebanese photojournalist, Diab Alkarssifi. The collection consists of 27,000 photographic prints, negatives and transparencies, and it covers over 100 years of history of Lebanon and the Middle East. It includes Alkarssifi's personal and photojournalistic work, as well as collected family albums from his hometown of Baalbek and photographic prints from studios across the region.
Following a chance meeting with Alkarssifi at Arlington (a London hostel for the homeless), during Dabrowska's SPACE residency in 2010-2012, the artist developed a process through which the collection might inspire contemporary responses, and be preserved, re-presented and made accessible to the public.
GETTING THERE
Ashkal Alwan | Home Workspace
Jisr el Wati, Street 90, Building 110, 1st Floor
Near Souk Al Ahad, facing IMPEX Garage, Pink Building next to Beirut Art Center
Phone: +961 1 423 879
www.ashkalalwan.org