Nigol Bezjian's film screenings
past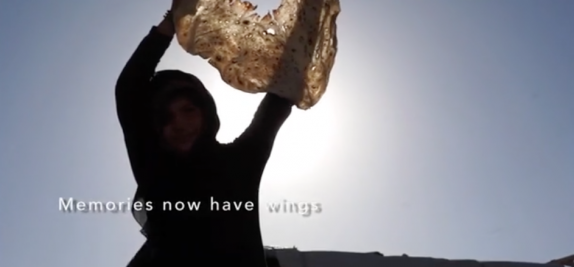 30 May 2016
Time:

8:00 pm - 10:00 pm
31 May 2016
Time:

8:00 pm - 10:00 pm
MORE INFO
Monday May 30th at 8PM
Roads Full of Apricots
(2001) followed by
I left my shoes in Istanbul
(2013)
Tuesday May 31th at 8PM
Thank You Ladies & Gentlemen
(2014)
The screening will be followed by a conversation with Nigol Bezjian and by Akram Zaatari.
Nigol Bezjian
was born in Aleppo, Syria. He lived and worked in many countries. He studied filmmaking at the UCLA School of Film, Theatre and Television where he graduated with a MFA in Film Producing, Writing and Directing. In 2015, he was co-winner of the Golden Lion award of the Venice Biennale.
Akram Zaatari
has produced more than forty videos, a dozen books, and countless installations of photographic material. His work pursues a range of interconnected themes, subjects, and practices related to excavation, political resistance, the lives of former militants, the legacy of an exhausted left, intimacies among men, and the circulation of images in times of war.
Roads Full of Apricots
(35 min) examines the correlation between the distant and the present memory, re-examining and re-visiting dates, locations, experiences, feelings, thoughts, perceptions, observations, objects, sounds and images. It is a portrait of inner drama, conflict, growth and nostalgia.
I left my shoes in Istanbul
(64 min) closely follows a Lebanese-Armenian poet who embarks onto a journey that has been delayed for a century; the return to his ancestral city of Istanbul, where his cultural and literary roots are located.
Click here to watch the trailer
Thank You Ladies & Gentlemen
(49 min) takes a poetic look at the daily life of Syrian refugees who have found themselves in the peaceful and the depoliticized camps, in the Western Bekaa valley of Lebanon. The film depicts a full day from surprise to sunset in the camps where every minute becomes enormous through the lens of the filmmaker.
Click here to watch the trailer