Screening of Citizenfour
-
co-organized with Social Media Exchange
past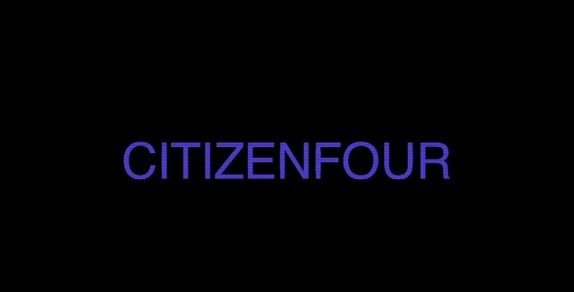 10 September 2015
Time:

7:00 pm - 10:00 pm
Event Type Film screening
Location Ashkal Alwan, Beirut CHECK THE MAP
MORE INFO
Ashkal Alwan and
Social Media Exchange
[SMEX] are collaborating to present you the documentary,
CITIZENFOUR
. CITIZENFOUR is a real life thriller, unfolding by the minute, giving audiences unprecedented access to filmmaker Laura Poitras and journalist Glenn Greenwald's encounters with Edward Snowden in Hong Kong, as he hands over classified documents providing evidence of mass indiscriminate and illegal invasions of privacy by the National Security Agency (NSA).
تقوم منظمة
تبادل الإعلام الإجتماعي
بالتعاون مع أشكال ألوان بتنظيم عرض سينمائي لفيلم المواطن أربعة يوم الخميس ١٠ أيلول الساعة ٧:٠٠ مساء في مكان أشكال ألوان، مصحوبا بترجمة عربية. يعرض الفيلم رحلة إدوارد سنودن، مُحلل نظم معلوماتية سابق بوكالة الأمن القومي (NSA) و وكالة المخابرات المركزية (CIA)، في التواصل مع المخرجة لورا بويتراس والصحفي غلين غرينوالد للكشف عن أكبر عمليات مراقبة إلكترونية تجريها دوائر الاستخبارات على المواطنين حول العالم، وقيامه بتسليمهما أدلة و مستندات على تلك العمليات.جدير بالذكر أن هذه التسريبات تعتبر الأكبر في تاريخ الولايات المتحدة الأمريكية وقدر مسؤولون أمريكيون في وقت سابق أن حجم المستندات يقارب حوالي 1.7 مليون مستند، وساهمت تلك التسريبات في تفجير جدل دولي موسع مستمر إلى يومنا هذا في مسائل الأمن الوطني ومكافحة الإرهاب والخصوصية، إلى جانب إعادة هيكلة التشريعات والقوانين الدولية والإقليمية المتصلة.
GETTING THERE
Ashkal Alwan | Home Workspace
Jisr el Wati, Street 90, Building 110, 1st Floor Near Souk Al Ahad, facing IMPEX Garage, Pink Building next to Beirut Art Center Phone: +961 1 423 879
www.ashkalalwan.org