The Eccentric Knowledge: Images, Memories, Emotions
-
Seminar & Guided Tour with Georges Didi-Huberman
past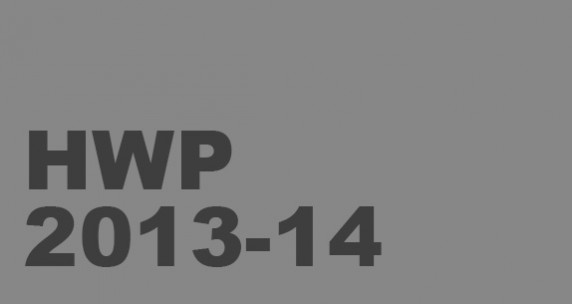 22 January 2014
Time:

2:00 pm - 4:00 pm
23 January 2014
Time:

4:00 pm - 6:00 pm
24 January 2014
Time:

2:00 pm - 4:00 pm
Event Type Seminar, Tour
Location Home Workspace, Beirut Art Center CHECK THE MAP
MORE INFO
This event is part of the second chapter for Home Workspace Program 2013-14, led by resident professors Jalal Toufic and Anton Vidokle.
For more information on the second chapter and the year's schedule and curriculum, please see
HWP 2013-14
.
The Eccentric Knowledge: Images, Memories, Emotions | Seminar in 2 sessions with Georges Didi-Huberman
WEDNESDAY, JANUARY 22, 2014
2-4pm | by registration
THURSDAY, JANUARY 23, 2014
4-6pm | by resgistration
The first session of the seminar will be dedicated to the methodological framework of Aby Warburg's "cultural science of images" and its relevance today. The second session of the seminar will be dedicated to an analysis of the relations between poetics and politics in Pier Paolo Pasonini's film
La Rabbia
(The Rage).
FRIDAY, JANUARY 24, 2014
2-4pm | by registration: Guided tour of the exhibition
Afteratlas
with Georges Didi-Huberman at
Beirut Art Center
Georges Didi-Huberman
is a philosopher and art historian. He teaches at l'École des Hautes Études en Sciences Sociales (Paris). He has published over fifty works on the history and theory of the image since 1982. His most recent publications include
L'Album de l'art à l'époque du « Musée imaginaire »
(Hazan, 2013) and
Phalènes
.
Essais sur l'apparition
,
2
(Minuit, 2013). He has directed several exhibitions, including
L'Empreinte
(The Imprint) at Centre Georges Pompidou (Paris, 1997),
Fables du lieu
(Fables of a Place) at Fresnoy – studio national des Arts contemporains (Tourcoing, 2001),
Atlas
at the Museo Nacional Centro de Arte Reina Sofía (Madrid, 2010), and most recently
Histoires de fantômes pour grandes personnes
(Ghost Stories for Grown-ups) at the Fresnoy et at the Museu de Arte do Rio (Rio de Janeiro) co-curated with Arno Gisinger.
GETTING THERE
Ashkal Alwan | Home Workspace
Jisr el Wati, Street 90, Building 110, 1st Floor
Near Souk Al Ahad, facing IMPEX Garage, Pink Building next to Beirut Art Center
Phone: +961 1 423 879
www.ashkalalwan.org