Lingering Presence
-
Tour of sites and institutional landmarks that were/are pivotal to the Palestinian/Lebanese experience with Manal Khader, Zuhair Rahhal, Amira Solh and Mahmoud Soueid.
past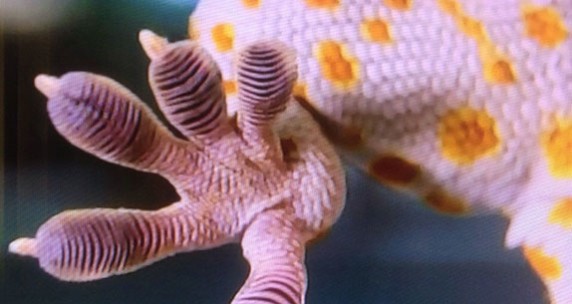 19 November 2014
Time:

10:00 am - 7:00 pm
Event Type Tour
Lingering Presence
THE TOUR IS NOW FULLY BOOKED!
Meeting point at 9:30 am, in front of Al Madina Theater, Hamra.
Tour of sites and institutional landmarks that were/are pivotal to the Palestinian/Lebanese experience. With Manal Khader (writer & publisher), Zuhair Rahhal (former political figure), Amira Solh (urban planner), Mahmoud Soueid (director of Institute for Palestine Studies)
The tour will begin at the former United States of Palestine Airlines Regional Office in Hamra, near Medina Theatre. It will include:
A visit to the Institute for Palestine Studies, the oldest institute to be devoted exclusively to the documentation, research and analysis of Palestinian affairs and the Arab-Israeli conflict. It was established in Beirut in 1963 and incorporated as a private, independent, non-profit institute unaffiliated with any political organization or government. It hosts the biggest archive of documents and images on Palestine and the Palestinian Israeli conflict. Our host will be general director Mahmoud Soueid.
A visit to Burj Al-Barajneh, a refugee camp located in the suburbs of southern Beirut which is home to over 28,000 refugees. Founded in 1948, it measures one-square km in size and houses refugees from Palestine and the Syrian Civil War. Located within Burj el Barajneh is a UNRWA-supported Women's Learning Center that provides education, vocational training, and childcare for women and families within the camp. Over 2014, the Learning Center has established a catering business managed and staffed entirely by residents of the camp, who will be hosting us for lunch. Our menu: msakhan, mahrourah and knafeh nabulsieh for dessert.
A visit to the Fakahani neighbourhood. A 1km walk that will take us through the once bustling and politically vibrant area that housed the PLO headquarters, along with constituent organizations, until 1982. A neighbourhood that seems to have moved on to another era – though it takes very little to discover otherwise. Our tour guide is Zuhair Rahhal.
A visit to the Palestinian martyr's cemetery near Shatila.
This tour is part of
Traction 2: Workshopping the Riwaq Biennale
, a seminar by Resident Professor Khalil Rabah, taking place from November 17 – 21, 2014 at Ashkal Alwan, Beirut. The seminar is presented as part of Rabah's workshop for
HWP 2014-15
: Setups / Situations / Institutions.
Traction 2
doubles as the 5th Riwaq Biennale's (RB5) contribution to Home Workspace Program (HWP) 2014-15 at Ashkal Alwan, Beirut. As a whole, it will reflect all the key components of RB5. The seminar begins with an introduction to the biennale program and the Riwaq agenda, and features extensive tours of sites that were pivotal to the Palestinian experience in and around Beirut. In an exploration of HWP and the RB5 educational program NADI,
Traction 2
also addresses the promises and pitfalls of informal art education over recent decades. Finally, the seminar ends with a transregional investigation of the institutional memory of contemporary art since the 1990s.
The seminar forms the second part of the RB5 public program,
Traction
, which is structured as a long series of responses to institutions and events throughout Palestine and its immediate neighborhood. It aims to push the biennale to be thinking "through" the structures of contemporary art, as opposed to thinking "about" or "against" them.
In this spirit of chronic infiltrations and slow tenacity, RB5 will span a full two years, which may allow this brief visit to Lebanon to become a lasting contribution to a longer, accumulative conversation.
Traction 2
is not only an infiltration of HWP in Beirut, where RB artistic director Khalil Rabah is one of the year's resident professors, but an opportunity to enrich and indeed infiltrate the RB5 agenda in and of itself.
Traction
is a programme proposed and organized by the 5th Riwaq Biennale in Palestine.
Traction 2
is an event produced and organized by the Homeworks Program Ashkal Alwan and the 5th Riwaq Biennale in Palestine.