Towards a Purely Instrumental Application of Forms
-
Public Lecture with Iman Issa
past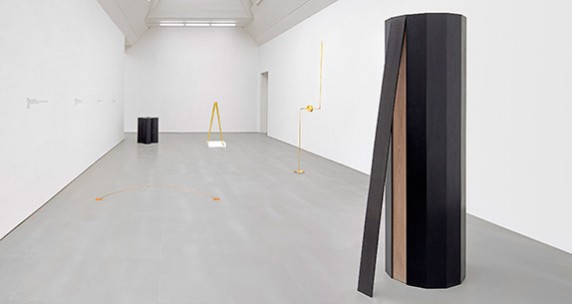 2 June 2016
Time:

8:30 pm - 10:00 pm
Event Type public lecture
Location Ashkal Alwan CHECK THE MAP


Image Caption: Iman Issa, Heritage Studies, 2016, Installation view
MORE INFO
Thu, June 2nd, 8:30pm–10pm
Public Lecture
Towards a Purely Instrumental Application of Forms
In the public lecture, Issa will expand on what she refers to as an 'instrumental application of forms'. Discussing projects and research completed over the span of the last ten years, she will elaborate on her own approach to and understanding of the term 'language,' while attempting to unpack the role of sense, perception, memory, and what might be described as a personal voice in the generation of her forms.
The public lecture is part of Iman Issa's seminar
Source – (Filter) – Output
for 
HWP 2015-16: From The Miraculous to the Mundane
.