"Transparent Evil" & "Untitled for Several Reasons"
-
Screening and conversation with Roy Samaha
past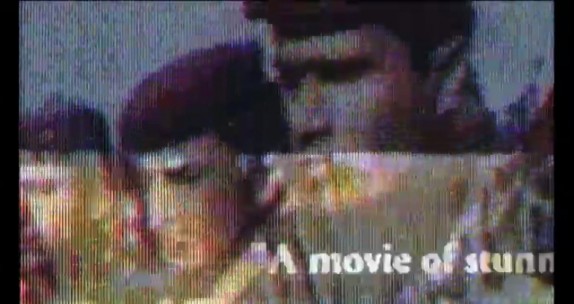 29 November 2013
Time:

8:00 pm
Event Type Screening, Talk
Location Home Workspace CHECK THE MAP
MORE INFO
This event is part of the opening chapter for Home Workspace Program 2013-14, led by resident professors Jalal Toufic and Anton Vidokle.
For more information on the opening chapter and the year's schedule and curriculum, please see
HWP 2013-14
.
Transparent Evil | 27′, 2011
"What we see is determined to a large extent by what we hear … it is all done with tape recorders consider this machine what it can do it record and play back activating a past time set by precise association. any number can play yes any number can play anyone with a tape recorder controlling the sound track can influence and create events … this is the invisible generation he looks like an advertising executive a college student an American tourist doesn't matter what your cover story is so long as it covers you and leaves you free to act"
William S. Burroughs from The Ticket That Exploded 1962
Late 2010, I got commissioned by Leica to follow in the footsteps of James Bruce (a Scottish explorer who set to discover the source of the Nile between 1768 and 1773). I got interested in that project because it had the nature of a time travel. So I was set to document the Nile River from Alexandria to Aswan. January 25, the revolution started in Egypt. The only incoming images so far were made by protesters with cellular phones and uploaded on the net. They were much more efficient than the state owned television station which was still doing the pro-regime propaganda in high definition resolution. I understood that there was no point in making the same pictures that were out there. This is the ecstasy of communication this is the electronic revolution. "Every revolution is a technical one". The Invisible Generation is everywhere.
Untitled for Several Reasons | 12′, 2003
Beirut, 2003. "It is not because the remote-control pad generalized zapping that it invented it" from the assumption that technological mediums are an extension of our nervous system, I wanted to explore the erogenous sensations produced by watching television and from the principle that any perception is channeled trough the same nervous system whether it is a touch perception leading to erotic feeling or simply watching the news bulletin. I asked myself: what if the audio-visual perception creates the same arousal, not through its content but through the contact with the medium. So this erotic feeling is engendered through the eyes and ears similar to the one engendered by touch on erogenous parts of the body/skin.
Roy Samaha
is a Lebanese artist born in 1978 in Beirut and lives there. Practicing with video and photography since 2002, he has exhibited in numerous film and contemporary art festivals. Between 1998 and 2008, while completing his studies in cinema, he worked in Broadcasting TV industry as field research on electronic media for his MA in film studies at USEK, Lebanon. Currently, he is giving seminars on alternative video practices in different universities in Beirut. His recent works include
A Secret of Secrets
(2013),
Following, a Week in Cairo
(2011), and
On an Empty Mind: Still Life/Moving Death
(2010).
GETTING THERE
Ashkal Alwan | Home Workspace
Jisr el Wati, Street 90, Building 110, 1st Floor
Near Souk Al Ahad, facing IMPEX Garage, Pink Building next to Beirut Art Center
Phone: +961 1 423 879
www.ashkalalwan.org