Why Preserve the Name 'Human'
-
Lecture by Keti Chukhrov
past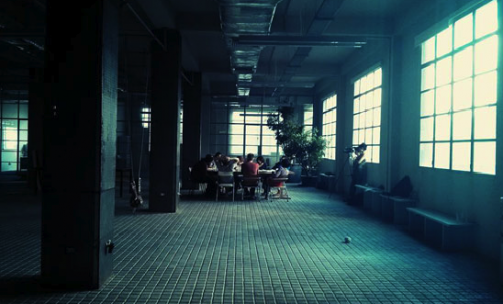 13 June 2014
Time:

7:30 pm
Event Type Lecture, Workshop
MORE INFO
This event is part of the fifth and final chapter of Home Workspace Program 2013-14, led by resident professors Jalal Toufic and Anton Vidokle.
For more information on Chapter 5 and the year's schedule and curriculum, please see
HWP 2013-14
.
THURSDAY, JUNE 12
by registration 4-6pm: workshop with Keti Chukhrov
FRIDAY, JUNE 13
public
7:30pm: lecture by Keti Chukhrov
"Why Preserve the Name 'Human'"
Ruminations about the universe, cosmic space, and the radical evolution of post-human society in a planetary environment are traditionally conditioned by dispensing of the finiteness of human nature and the human mind. To ally oneself to the dimension of cosmology implies transcending the limits of human existence, and connecting with the realia that exceed what has so far been titled as human. To acquire higher intelligence or supreme ecological sensitivity, one has to attain the dimension of the alien, of the abstract machines of post-capitalism, of the accelerative streams of global potentialities of production, of the trans-historical cosmological matter.
However, in works by Russian cosmists, or later in the theories of Russian avant-garde about new humanity, it was precisely the cosmological and the noospheric sublation of natural, social or civil conditions of human existence that was considered to be human per se. The question then would be the following: why was it that the notion of "human" had to be kept intact in the various futurological theories of historical socialism?
Keti Chukhrov
is an associate professor at the Department of Art Theory and Cultural Studies at the Russian State University for the Humanities and a head of theory department at the National Center for Contemporary Art. Since 2003 she has served on the editorial board of
Moscow Art Magazine
. Chukhrov has authored numerous texts on art theory, culture, politics, and philosophy which have appeared in periodicals such as, among others:
Afterall, Moscow Art Magazine, Artforum, Brumaria, Documenta magazines, e-flux journal, New Literary Review,
and
Springerin
. Her full-length books include:
To Be – To Perform. 'Theatre' in Philosophical Criticism of Art
(2011);
Pound &£
(1999), and two volumes of dramatic poetry:
Just Humans
(2010) and
War of Quantities
(2004). Chukhrov lives and works in Moscow.
GETTING THERE
Ashkal Alwan | Home Workspace
Jisr el Wati, Street 90, Building 110, 1st Floor
Near Souk Al Ahad, facing IMPEX Garage, Pink Building next to Beirut Art Center
Phone: +961 1 423 879
www.ashkalalwan.org