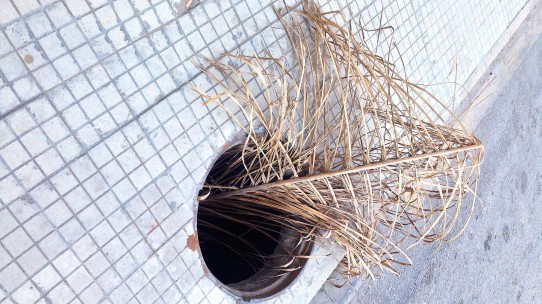 9 October 2017 - 21 July 2018
HWP 2017-18 | October 9, 2017 - July 15, 2018 Workshops by Natascha Sadr Haghighian, Lina Majdalanie, Iman Issa and Raqs Media CollectiveWith seminars by Jalal Toufic, Monika Halkort, Walid Sadek, Carine Doumit, Elie Ayache and Walid Raad. Image: Courtesy of Rayyane Tabet
About Home Workspace Program 2017-18
The 7th edition of the Home Workspace Program is organized around four workshops, a course of seminars and public lectures, three group critique sessions, and the end of year open studios. The program is initiated in tandem with the fourth and final
Sharjah Biennial 13
off-site project,
Upon a Shifting Plate
and ACT II, the concluding program of SB13 taking place across Beirut on October 14-22, 2017. A two-week orientation follows, with a
preface
led by Rayyane Tabet. Visiting Professors (VP): Natascha Sadr Haghighian, Lina Majdalanie, Iman Issa and Raqs Media Collective are invited to run two to three-week workshops, including guests of their choice, exploring themes, media and forms affined with their artistic practices. The VPs also conduct studio visits and engage in close discussions with HWP fellows. The course, composed of 6 seminars and 4 public talks, explores theoretical and discursive concepts addressed in the work of each of the Guest Professors (GP), while interlocking with the themes of the VPs. Roy Samaha is this year's Resident Advisor, offering mentorship and advice to each of the HWP fellows.
Biographies
Roy Samaha is a Lebanese artist, lives and works in Beirut. With a background in film studies, he started making videos in 2001. Samaha's work deals with reality and its double, history and the memory of personal objects Natascha Sadr Haghighian's research-based practice encompasses a variety of forms and formats including video, performance, installation, text and sound. She is primarily concerned with the socio-political implications of contemporary modes of world-making. Lina Majdalanie is concerned with contemplating the particularity of the Lebanese experience; questioning the signs of social and political reality through the many productions that she has directed, written and acted in. Today her work questions her citizenship and her place within public space, the notion of representation and the relation between the real and the fictional. Iman Issa explores the relationship between history, memory, language and objects. Her recent work explores the notion of individual experience and how it is linked to the collective. In her practice, she detaches and deconstructs events, characters, and places to create something new, with new eyes. Over the past two decades, the Raqs Media Collective has adapted a plurality of roles, often appearing as artists, occasionally as curators, and researchers and theorists. Raqs work across various media, experimenting with interdisciplinarity to articulate concerns with pedagogical and collaborative structures.