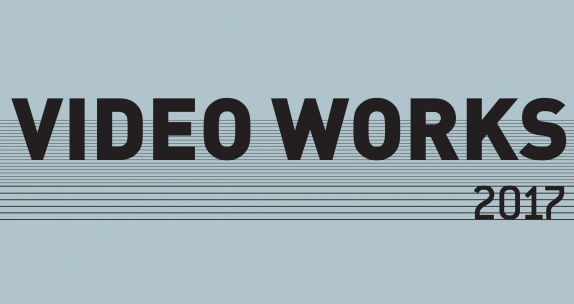 9 - 12 June 2017
Video Works 2017 is the 7th edition and screening event of Video Works, supported by Robert A. Matta Foundation. For the screening program, please click here
أشغال ڤيديو ٢٠١٧ هي الدورة السابعة من برنامج أشغال ڤيديو، والمقام بدعم من مؤسسة روبير أ متّى للبرنامج باللغة العربية انقر هنا
المزيد من المعلومات More Info


يسر «أشكال ألوان» الإعلان عن أسماء الفائزين بمنح الدورة السابعة من «أشغال ڤيديو»، ونهنئ كل من إيڤا ساودرجيت دويهي وطوني جعيتاني وجوني حشيمة وأحمد الطرابلسي. 

بخلاف الاعمال الفائزة بالمنح، تُعرض أربعة مشروعات أخرى أنتجتها أشكال ألوان هذا العام لكل من مصطفى جندي ومحمد حافضه وستيفاني دادور وسيرين فتّوح، وأحمد الغنيمي.   

تُعرض الأعمال من ٩ وحتى ١٢ حزيران ٢٠١٧.


لجنة تحكيم «أشغال ڤيديو» ٢٠١٧ تشكلت من تمارا السامرائي وڤاتش بولغورجيان وماري موراكسيول وغسّان سلهب.


«أشغال ڤيديو» هو برنامج منح وعروض أفلام أطلقته «أشكال ألوان» في العام ٢٠٠٦، ويهدف لتوفير هيكلية دعم مُستدامة لإنتاجات الڤيديو من قبل الفنانين وصانعي الأفلام في لبنان.



Ashkal Alwan is pleased to announce the names of our four grantees for the seventh edition of Video Works. Congratulations to Ieva Saudargaitė Douaihi, Toni Geitani, Johnny Hchaime and Ahmad Al Trabolsi.

In addition to the open call selection, four other projects were produced by Ashkal Alwan this year. These projects are by: Stéphanie Dadour and Sirine Fattouh, Ahmad Elghoneimy, Mohamad Hafeda and Mustapha Jundi.

The screening of this year's selection will take place June 9 – June 12, 2017.

Video Works 2017 jury and advisors committee is composed of Tamara Al Samerraei, Vatche Boulghourjian, Marie Muracciole and Ghassan Salhab.

Initiated by Ashkal Alwan in 2006, Video Works is a grant and screening platform that supports the development, production and diffusion of new projects by artists and filmmakers residing in Lebanon.


الدعم SUPPORT
برنامج أشغال ڤيديو ٢٠١٧ بدعم من مؤسسة روبير أ. متى.
Video Works 2017 is supported by Robert A. Matta Foundation.